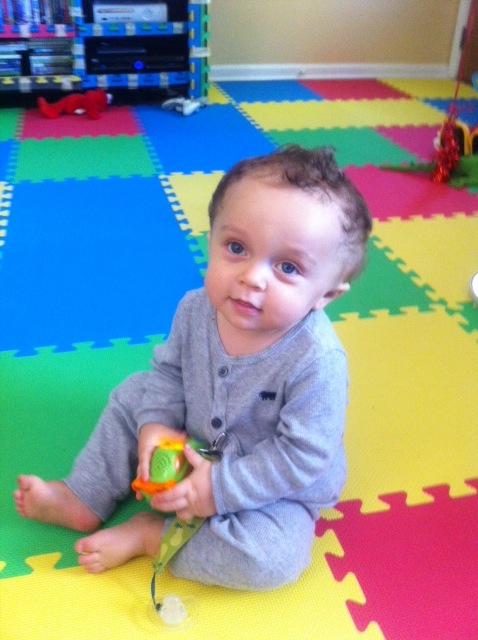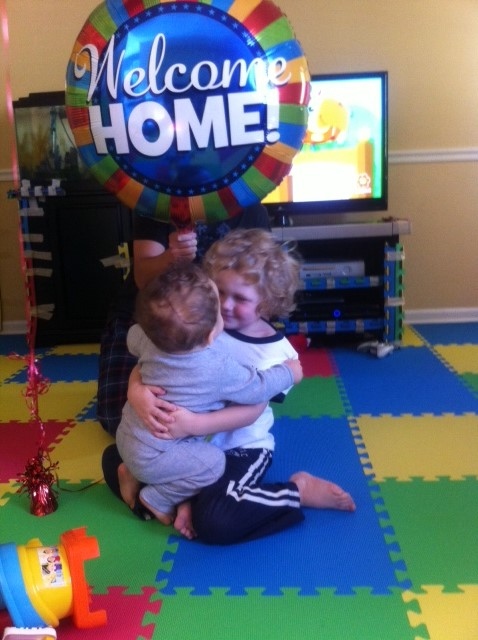 Kaleb did it!!! Our baby fought and fought hard for us... We got home yesterday evening and we couldn't be more excited and tired at the same time. We can already see an improvement with Kaleb's head, even with all the swelling. The swelling will take about 6 weeks for everything to go down and look completely normal. Kaleb is still running his fever as of last night, so we will see how today goes. We are trying to make him as comfortable as we can with his pain.
The doctor is concerned about Kaleb getting muscle/neck spasms, since they had to pull back and down his neck muscles. We can tell it's painful for him and he can never seem to get comfortable. Kaleb is still not sleeping and nights seem to be the worst for him. We know that this isn't a one, two, three process and everything takes time for it to go back to normal. Our hearts just break for him because we know there is nothing we can do but try and make him comfortable. We will talk to the doctor on Monday and see what he has to say about Kaleb's fever and spasms.

Thank you everyone soooooo much for all your prayers and support. We truly feel in our hearts, by everyone's prayers, things went differently for him this time. Kaleb swelled very bad, but his eyes never swelled shut on him and that is almost unheard of. We felt like our baby got a little bit of a break with the help of God, our Lord Jesus and by all our prayer warriors out there. The doctors were even very surprised themselves because the swelling can be even worse for the second CVR surgery.

We felt like we got BIG and small miracles. Please continue to keep Kaleb in your thoughts and prayers as he hurdles through this recovery process.. Our goals: To get his fever to stop, help manage his pain better for his muscle spasms, get through the incubation period with no sickness and infection, for him to have better days and a lot better nights. We just have to take one day at a time... Thats our life motto...

Brian and I also had to meet with Kaleb's neurosurgeon while we were there to go over his scans and Kaleb's chiari issue. We have news to tell everyone but we will save that for another day. Right now we want to focus on all the GOOD and POSITIVE!! THANK YOU GOD, THANK YOU JESUS, THANK YOU TO ALL OUR PRAYER WARRIORS... We got through a huge major surgery and we got to bring our baby home..

Please also keep in mind our dear friend Joe Clark and his family. Joe also fought through his long invasive surgery. Joe has a long road of recovery ahead of him and he wont be home for awhile. Please continue to pray for Joe and the Clark family.