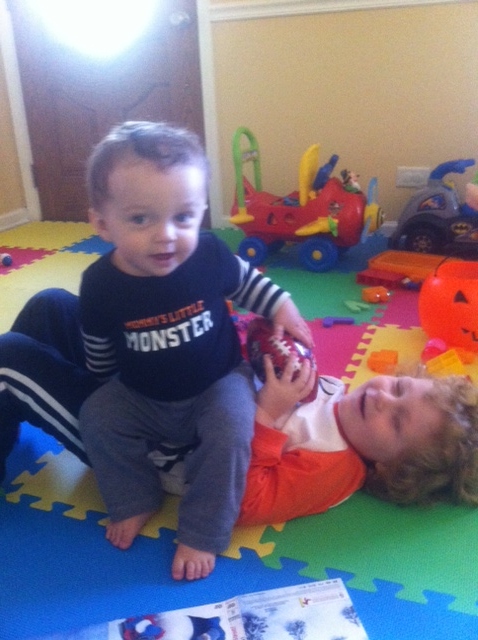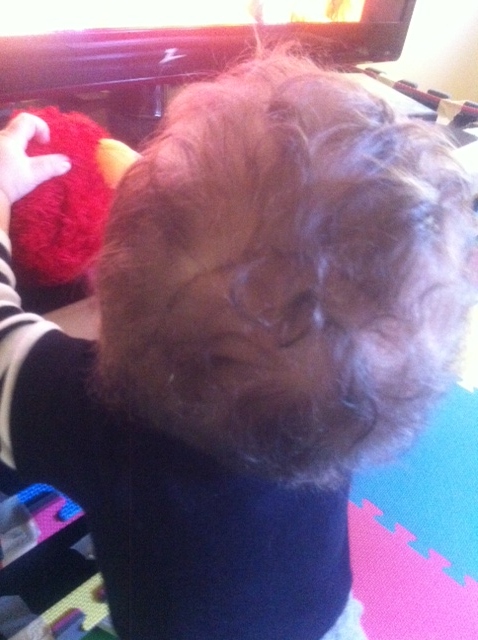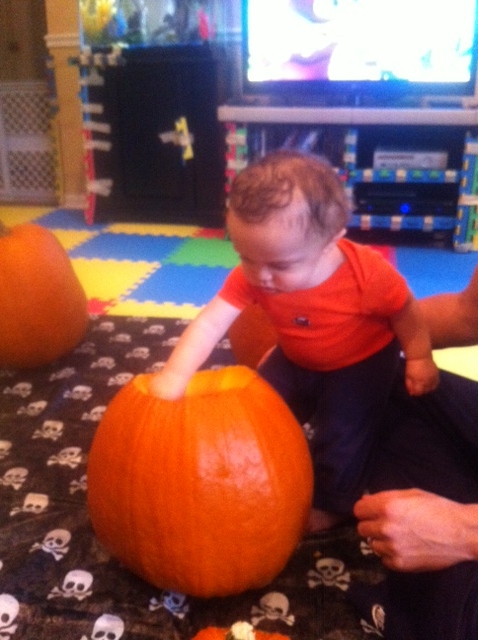 Kaleb is finally fever free!!!!! YEAHHHH! He has been fever free since Sunday
October 20th. After talking with the doctor, it just took Kaleb a little bit longer for his little body to get adjusted after surgery. We were told before that after a major surgery, it takes about a couple of months for their body to heal completely and for everything to get adjusted and to work it's self out. With Kaleb having four major surgeries in about a 10mth period, has to take a tole on the little guy.

He is doing a lot better with his pain, the only thing that gives him trouble is his neck. He walks around really stiff and his tilt is back. We are hoping that everything will just get better on it's own and that it will just take some time. Other then that, he is doing great and his incision looks really good. Thank you everyone for all your prayers, phone calls and cards. It means a lot to us when people are VERY supportive and SHOW that they CARE. We will never forget the things that people have done for us this past year and it will remain in our hearts forever.
SO THANK YOU SOOOO much. You guys have no idea how much it helps when you have people in your corner, backing you up every step of the way. So when you guys send a card, make a phone call or even send us a text, means the world to us. It shows us that you care and you care about what happens to our son. It has been really hard on our family for we have been doing this for a whole year practically, with NO break. Can you imagine and I'm sure some of you can. But it takes a toll not only on Kaleb but on the rest of the family as well.
Our minds, bodies, souls, everything is exhausted, it's a total of 115 doctors appointments since October. But you keep on doing what needs to be done. So when people send us text messages, phone calls, get well cards or thinking of you cards, it goes a long way. You really get to see who is REALLY there for your family and it's such an AMAZING and LOVING feeling. WE APPRECIATE IT ALL... THANK YOU!!!! On another quick note: We miss you Grandma Rosie and we know you have been with us every step of the way.. Thank you for being there, thank you for guiding us, protecting us, sending us strength when we run out and for sending guardian angles to watch over Kaleb.  We all LOVE you and MISS you dearly.