Kaleb came down with an ear infection just a week after surgery, Dylan had a reaction to his immunization shots and my b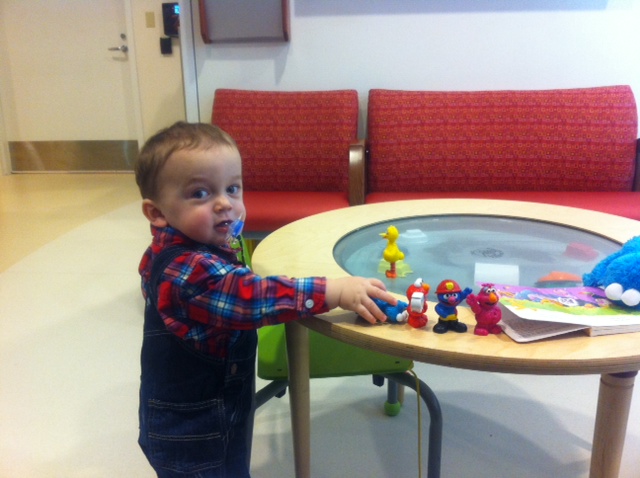 ack went out. So it has been a little crazy with a lot more doctor appointments :-)... (would we have it any other way, lol) After the dust settled, things are slowing down a little bit for us. With Kaleb, it will be a wait and see how his infections go..
Hopefully they will get better for him instead of getting the ear infections every couple of weeks or so. His snoring has improved, so we know his airway is open a lot more. Thank you for all your support and love, we are so lucky to have such great family and friends. Thank you for all the hospital visits, phone calls and all the checking in everyone does on our family and son.
We love you all and we are so happy that you don't forget about Kaleb. On another HAPPY note.... Our niece Haley is doing jump rope for heart again and this year she is doing it in HONOR of Kaleb. Haley already raised $200.00 of donations on her own and we are so very PROUD of her. She made something for Kaleb that I wanted to share with all of you.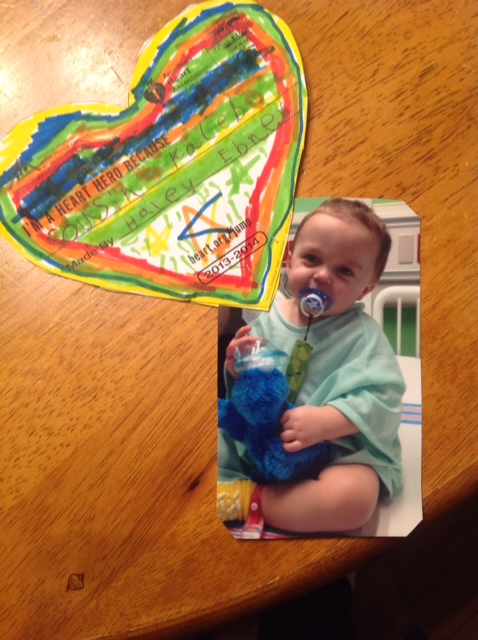 Haley is such a sweetie pie and she is so excited to be doing this in honor of her cousin. Thank you buttons and we LOVE you LOTS xoxo.. Thank you for checking in with us and reading our updates. We know we have some future surgeries down the road, but we try and not look that far down. We live by one day at a time because if you travel to far down you will just go crazy. So one day at a time, live for now and ENJOY one another!!!
Take care and hope all is well with you and your family, GOD BLESS!!