Kaleb's surgery day is almost here.... To be honest with you, I don't even have the words to express how we all feel right now. We are in the final countdown and there is absolutely nothing we can do about it.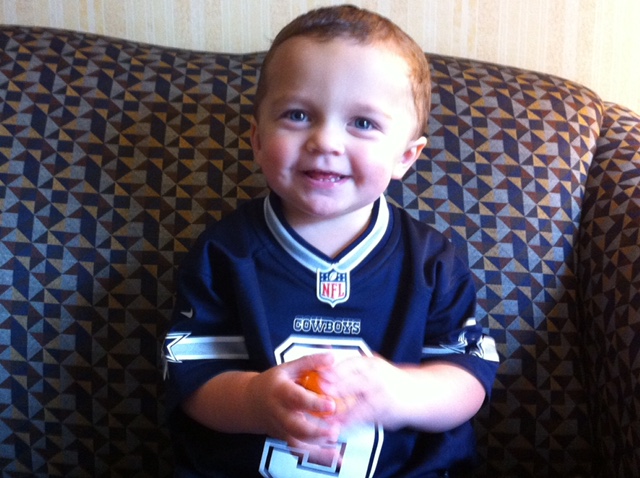 My heart just aches for our little guy that has done nothing but fight for two years of his life, for us and for him. All he has ever known for his entire life is doctor appointments, physical therapy appointments, hospitals, doctors, needles, specialist, surgeries and pain... I wonder what goes through his little mind sometimes, cause through it all...... He has just been AMAZING!!!
Kaleb along with a lot of other kids, are truly an inspiration to us all.... Cause let's face it, if it was us going through what these kids have to endure, we would all be crying and complaining through it all, like big babies.... And all these kids do is continue to laugh, smile and just sparkle throughout their journey... It's truly indescribable to see such a light within him, come shining through all the time... Kaleb, along with a lot of other special kids, have taught us a lot and boy can we learn from them. My heart just absolutely breaks for our little guy but yet he continues to run around, giving us hugs, kisses and telling us " I love you."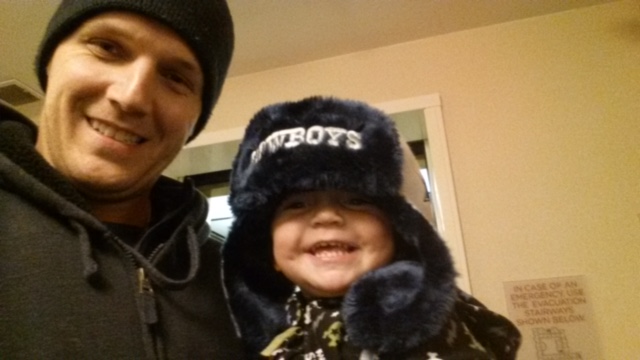 To be truly honest with you all, I feel broken this time around but I continue to fight through my feelings every time I look at Kaleb and see what an example he is setting for us. Kaleb is one of the greatest gifts God has given us and EVERYDAY we are THANKFUL and GRATEFUL!!! As hard as the past two years have been, we do see all the BLESSINGS that have come along with this journey. Please remember our fighter tomorrow..... Pray that he survives this surgery, that there is no damage done to his brain, that the doctors and medical staff are blessed with the strength, wisdom and knowledge they need to perform a successful surgery... That God, our Lord Jesus, guides the surgeons eyes, hands, surgical instruments and heart...
All we can do at this point, is give Kaleb to God, put Kaleb in Jesus's hands and ask for these things. Whatever His Will, will be done.... Thank you for all your continued love, support and prayers!! We love you all and thank you for giving us a priceless gift... PRAYERS!!! 
Please wear purple or blue in honor of Kaleb and take your picture, post it and send it to us at 630-251-3366.
Thanks again and GOD BLESS!!!! HOPE, FAITH, LOVE TEAM KALEB <3 xoxoxo