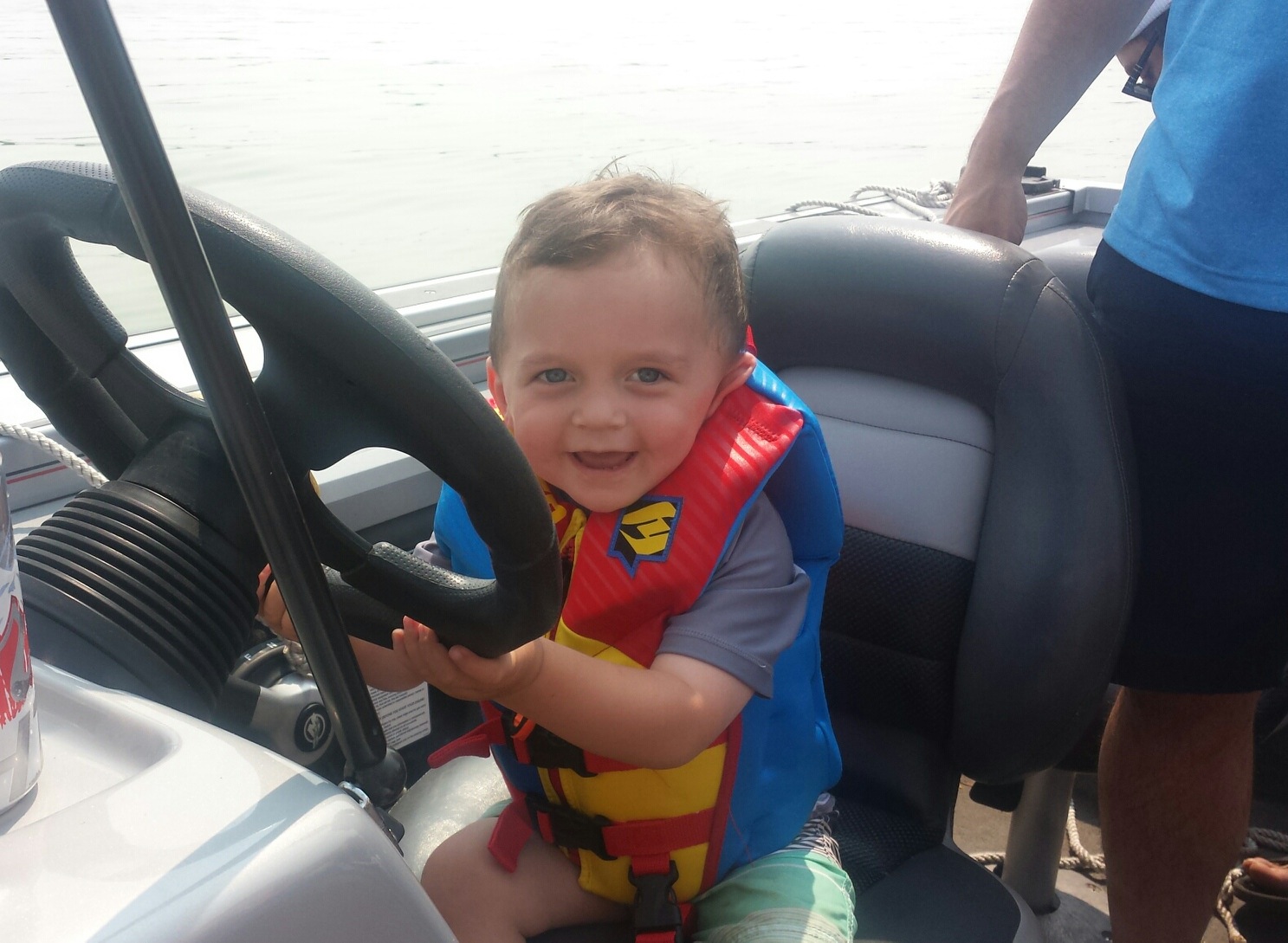 Yesterday's appointment was really confusing and a little overwhelming to us... Kaleb of course, was so good for the nurses and Doctor. He has the drill down pat :) We got loaded with a lot of information, too much to even explain. We are trying to understand everything ourselves at the moment. So the one thing that we can tell you is that Kaleb was not officially diagnosed yet.
There are some question marks, different factors in the mix and it's all about putting together the puzzle pieces. Kaleb has to get some genetic testing and also endure some additional tests that do not seem pleasent that Brian and I are unsure of. It's the hardest thing to have to make these decisions for your child and know that you are making the right ones. We were told that if we want to get to the bottom of this and if we want answers, this is what Kaleb would have to go through. It's a scary, helpless feeling to have to make " the decision. " The first test is a 3-4 day test that starts the last week of July. It's called a Nuclear Colonic Transit Study and its part of radiology, done in nuclear medicine :-/ We will be at Children's Hospital of Wisconsin on Tuesday July 28th, first test at 10:30am, second test at 2:30pm... Wednesday July 29th, first test 8:30am, second test 2:30pm... Thursday July 30th, test at 8:30am and depending on how much more they need, Friday July 31st, test at 2:30pm..
We don't have to spend the night there, we just have to remain there for the testing. When they are finished for the day, we can leave but then go back there the following morning and repeat the day all over again. The second test that will take place around mid-August, also at Childrens's Hospital of Wisconsin ( which is around our little guys 3rd birthday ) is called Anorectal Manometry study. This test will last about 30 minutes. He will be lightly sedated and afterwards we can go home. Depending on how the first two tests go, Kaleb will have a third and forth test around fall time done together called Antron-duodenal Motility Study and a Colon Motility Study.
Kaleb will have to be put under for these two tests and we will have to stay overnight at the hospital. In the meantime, we have to make Kaleb's heart appointment and make sure it's ok for his heart to endure these test and to be put under. We will also need to find out if the heart doctor needs to do surgery to close up the hole in his heart before the 3rd and 4th test. So there is a lot that we have to get in order, research and figure out.
We just wanted to keep you all updated since you all have been so wonderful to our family! Sorry we didn't update yesterday, it was a processing and tiring day for us. Hope all is well with you and your family! Take care and God Bless! Xoxo