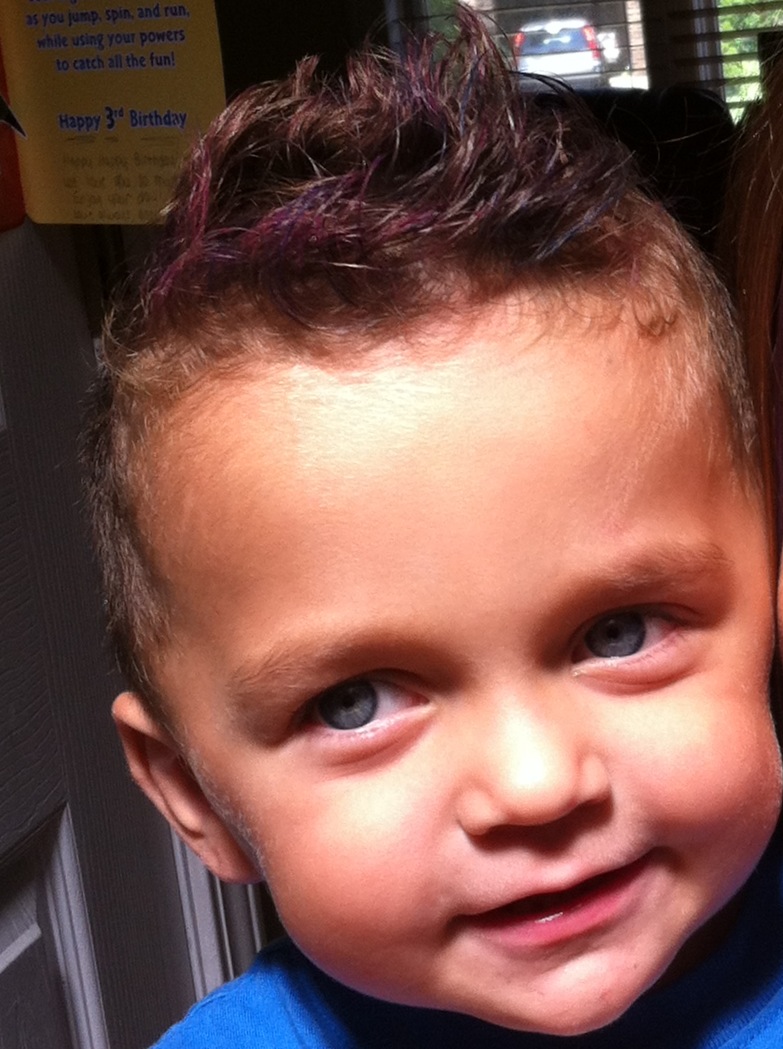 We wanted to say a special thank you to a couple dear friends of ours. First, Lisa Bishop and family. Lisa participated in a triathlon in honor of our little man and she awarded Kaleb with her winning medal... Lisa was all decked out in purple for him, even down to her swimming cap :)) The pictures are priceless!
Another thank you to a couple more dear friends of ours, Ryan Beth and family and our dear friend John Wilson.. Ryan organized a team from his work to participate in a 5k walk/run called Conquer Chiari, walk across America... in honor of Kaleb. John Wilson just took it amongst himself to participate in it as a single runner in honor of little man. We are so deeply touched by all and so very THANKFUL to have you all in our lives.
On another note we have a medical update for everyone. Kaleb had his neuro developmental psychologist appointment. Everything went good!!! We don't have to go back until a year, unless Kaleb starts to develop problems. We didn't hear back yet from genetic testing. As soon as we do, we will let you all know the results. Kaleb is also still doing well with his dental appointments :) We still have to make Kaleb's appointment for his heart. Once we get the news regarding his heart, we will let everyone know. Kaleb's next procedures will be done on October 19th and 20th at The Children's Hospital of Wisconsin. So prayers for those two days that Kaleb goes under ok and comes out ok. They will be doing three different procedures on him called a Anorectal manometry study, Colon motility study and a Antro-duodenal motility study.
On a last side note.... We just wanted to share something.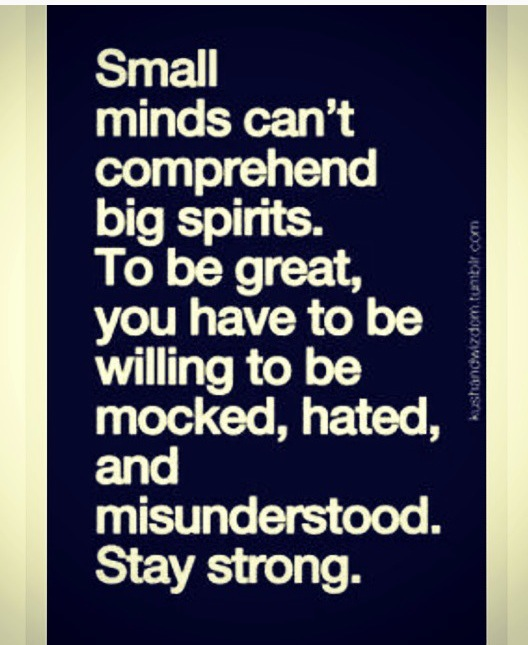 We had an incident happen to our son a couple of weeks ago and it just broke our hearts :( So when I came across this saying, it fit perfect! It is a reminder of what these kids with all different medical problems and conditions have to go through and endure from other people in this world. It just goes to show you once again, how STRONG and MAGNIFICENT all these kids are :))) Each and everyone of them are special in so many ways... They are all here to do great things and to teach us the importance of life, things that really matter and how each and everyone of us should live our life. So spread LOVE and AWARENESS, not hate.
We thank you God for giving us this incredible special boy :) and for teaching us so many important life lessons. We hope all is well with you and your family!!! Take care and God Bless <3 xoxoxo
p.s. Don't forget to view all the pics at the bottom :)