We had the most AMAZING day today!!! Good friends of ours with the help of their awesome  family and friends, put on the most glorious yard sale we have ever seen. They made up these beautiful flyers and put Kaleb's story out there for people to see. They started receiving donations from all sorts of people, dropping items off or lending a helping hand with whatever they could to help our son. After all is said and done the outcome was AMAZING.. Words cannot even describe what we saw today and how many people took the time out of their own busy lives to make this happen for Kaleb. We were so incredibly touched by everyone who played a part in m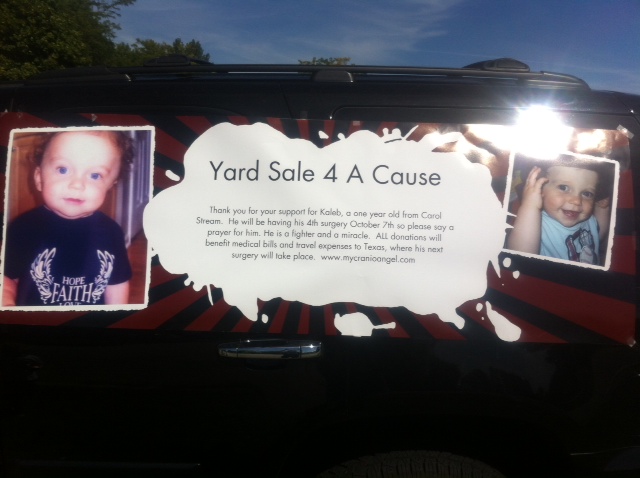 aking this possible. This is just another reminder of how wonderful the world can be and what BEAUTIFUL things are possible when people come together with their hearts.
Let me just say GOD IS GOOD... We even had a lot of people come up to us to say a prayer or to let us know that they have been praying for us and our son all the time. We all cried on and off today, for it was just so emotional and people's kindness and generosity just took our breath away. We want to send a special THANK YOU to the Villalobos and Colovos families. Thank you so much for starting this AMAZING ripple effect that just BLOSSOMED into something right before our very eyes. Thank you for all your HARD WORK, GENEROSITY, SUPPORT and most of all LOVE... You guys have been wonderful to us and we are lucky to have people like you in our lives. THANK YOU and may GOD BLESS you all for your incredibly BEAUTIFUL AMAZING HEARTS. We love you all and we can't thank you enough.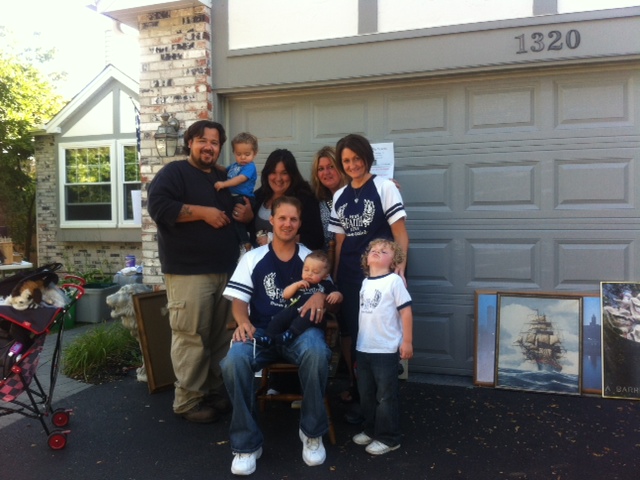 All our Love,
The Palicki Family