Our fundraiser that we held on September 21st for Kaleb was a great success. We are so touched by all the people who came and showed their support on such short notice. We didn't even expect for there to be a lot of people, since we threw it together in about 3 weeks. To our surprise we were wrong. There was about 80 people that attended for our son and it was just AMAZING. We are so grateful and appreciative for all the people that came and donated to help out our family. It was a really nice time and seeing everyone just made our hearts melt. We are so touched by everyone's kindness and generosity, it's just an unbelievable feeling. Our family is very BLESSED to have so many thoughtful loved ones that care about us. We would not be able to do this alone if it wasn't for the support and love from our family, friends and even strangers.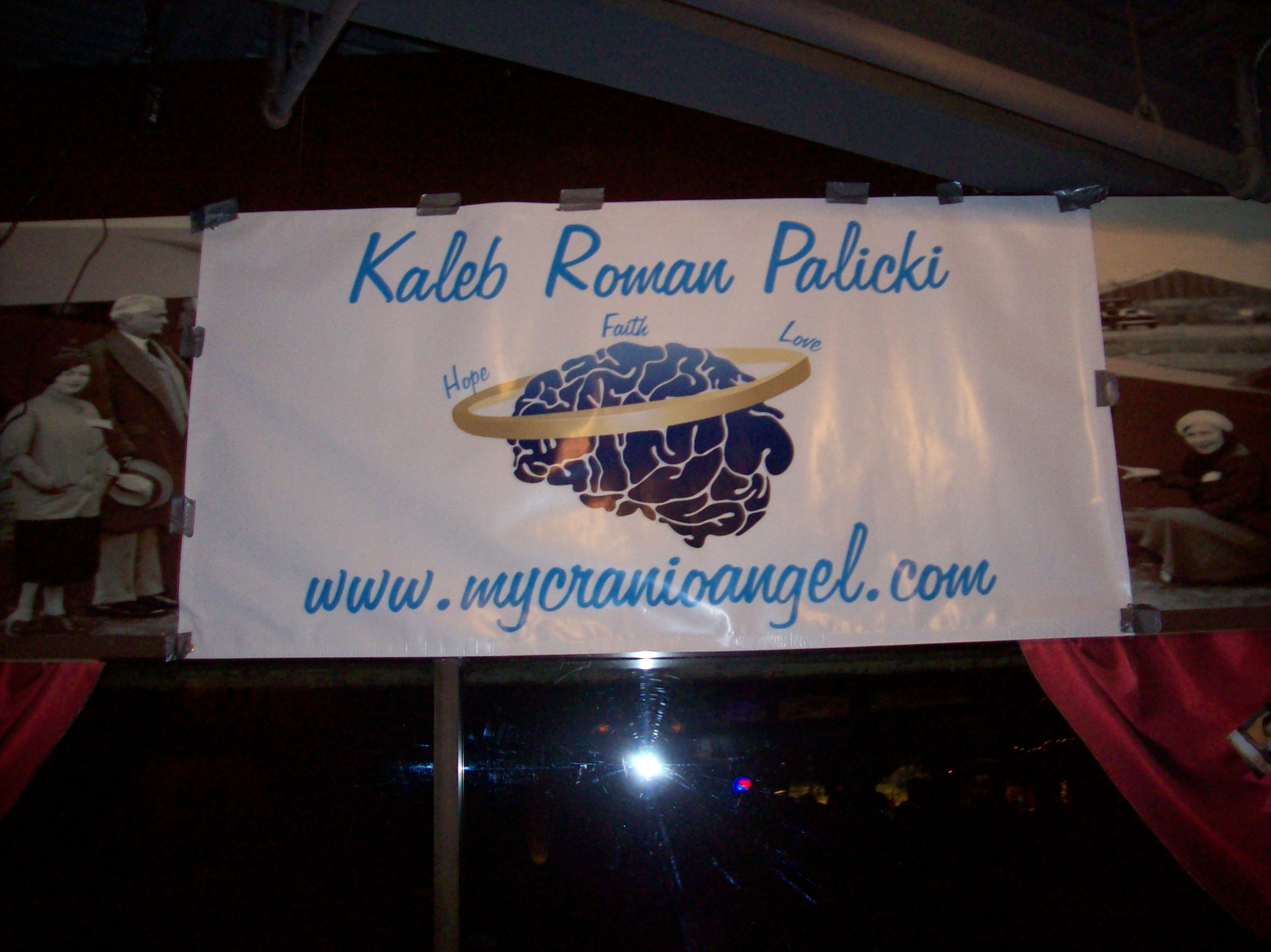 Like Clarence the ANGEL said from IT's a Wonderful Life, " Remember George, no man is a failure who has friends." We would like to send a special THANK YOU to Izzy and Moe's for letting us host the event there and for their generous donations towards our raffle prizes. We would also like to thank Caroyln Paradowski, for all her hard work and dedication to pull off this fundraiser in such short notice. Your an amazing person and we just love you and are forever grateful. To my sister Kristen Ebner, for making all the phone calls on our families behalf and for all the running around you did. Thank you for all your hard work and for busting your tail selling raffle tickets for Kaleb. Another special thank you to our dear friend John Wilson, for the BEAUTIFUL banner you had made up for our son and for all your generosity and love. We also like to thank Kathy a friend of John's, who busted her tail selling raffle tickets for Kaleb as well. To the Villalobos and Colovos families, for once again pouring your heart and soul into helping out our family. You guys have been just amazing and we will never forget what you have done for Kaleb and our family. To Robin Biggs, Jackie Zuccaro, Kekos family, Sitterly family, Beth family, Al Palicki and family, for all your help working your tails off getting such wonderful donation prizes for our raffle. We would also like to send a special thank you to:
Tastefully Simple, Buffalo Wild Wings, Carol Stream Park District, Shelby Campbell's Restaurant, Jamberry Nail, Sam's Club, Suite 115, King Spa and Sauna, RM Champagne Salon, Scentsy products, Nellcote, Arlington Park Race Course, City Winery, Odyssey Cruise of Chicago and Cooper's Hawk. 
There is a quote that I just love that reminds me of all the beautiful things we are witnessing.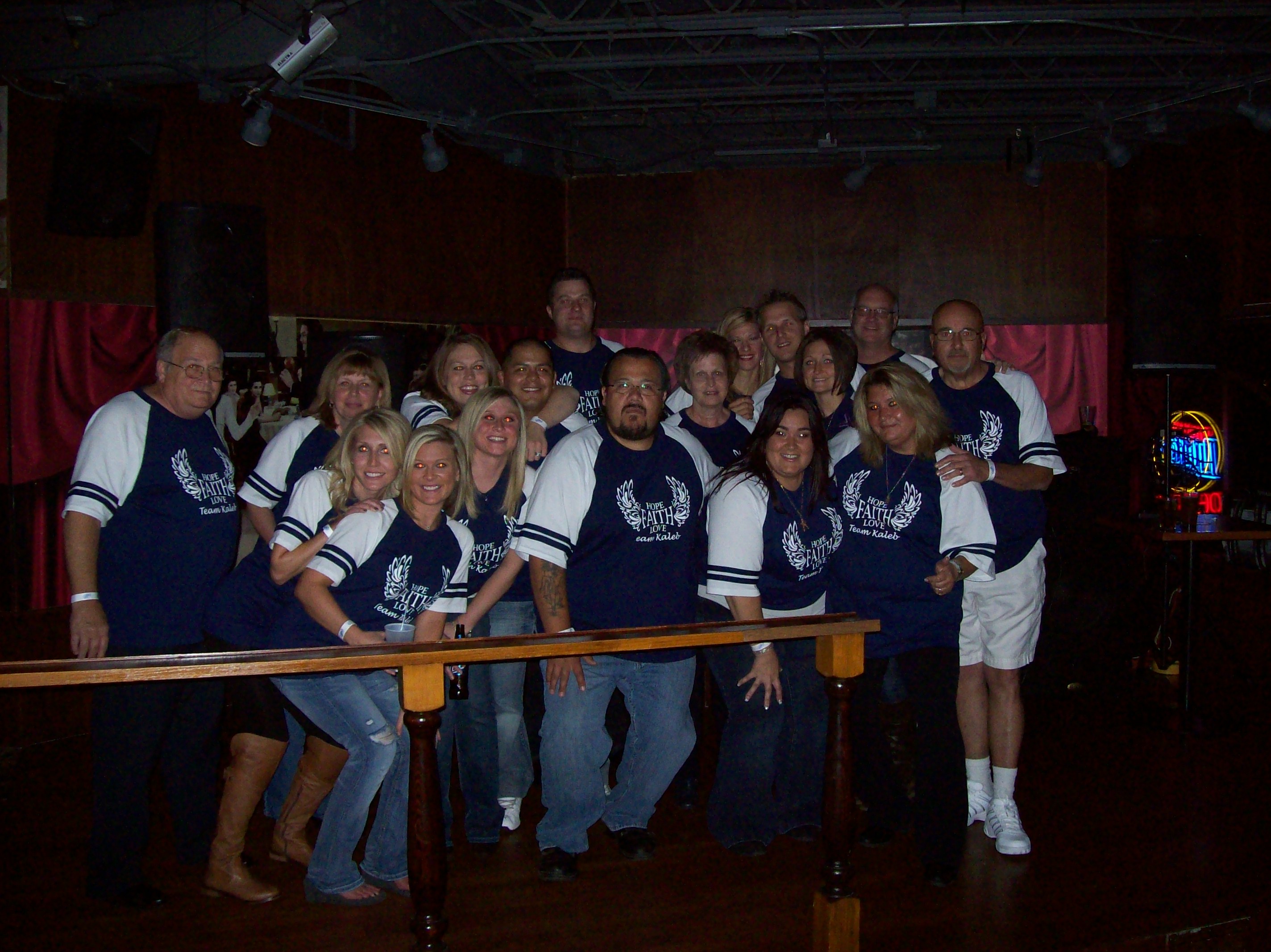 "Every kind word or deed creates a ripple effect which spreads out further than you could ever imagine. Eventually the ripple will find it's way back to you but, by that point it's a waterfall."
Thank you everyone from the bottom of our hearts. We are so BLESSED and so LOVED. We are incredibly LUCKY to have such a wonderful family and an amazing ABUNDANCE of LOVE from friends and strangers. Please view our photo gallery to view some of the pictures that were taken at the fundraiser event.